Training on "Theoretical and practical aspects of Genomic Approaches for utilisation of Crop Genetic Resources"
By Dr. Uttam Kumar, Nitesh Singh & Richa Sharma Puri
The twin challenge of climate change and food scarcity is affecting the human population globally. The plant genetic resources have formed the basis of humankind and are now supporting the planet earth in fighting the dual challenges of climate change and food security like never before. Therefore there is a huge need to sustainably utilize these resources and conserve them effectively. There is an urgent need to protect this natural heritage and maintain food and nutritional security. In India, at the national level, the National Bureau of Plant Genetics and Research (NBPGR) is working at the forefront for the management of genomic resources under the umbrella of the Indian Council of Agricultural Research (ICAR). The NBPGR acts as the nodal institute at the national level for the acquisition, management and genomics-based profiling of indigenous and exotic plant genetic resources and carries out related research for the sustainable growth of agriculture.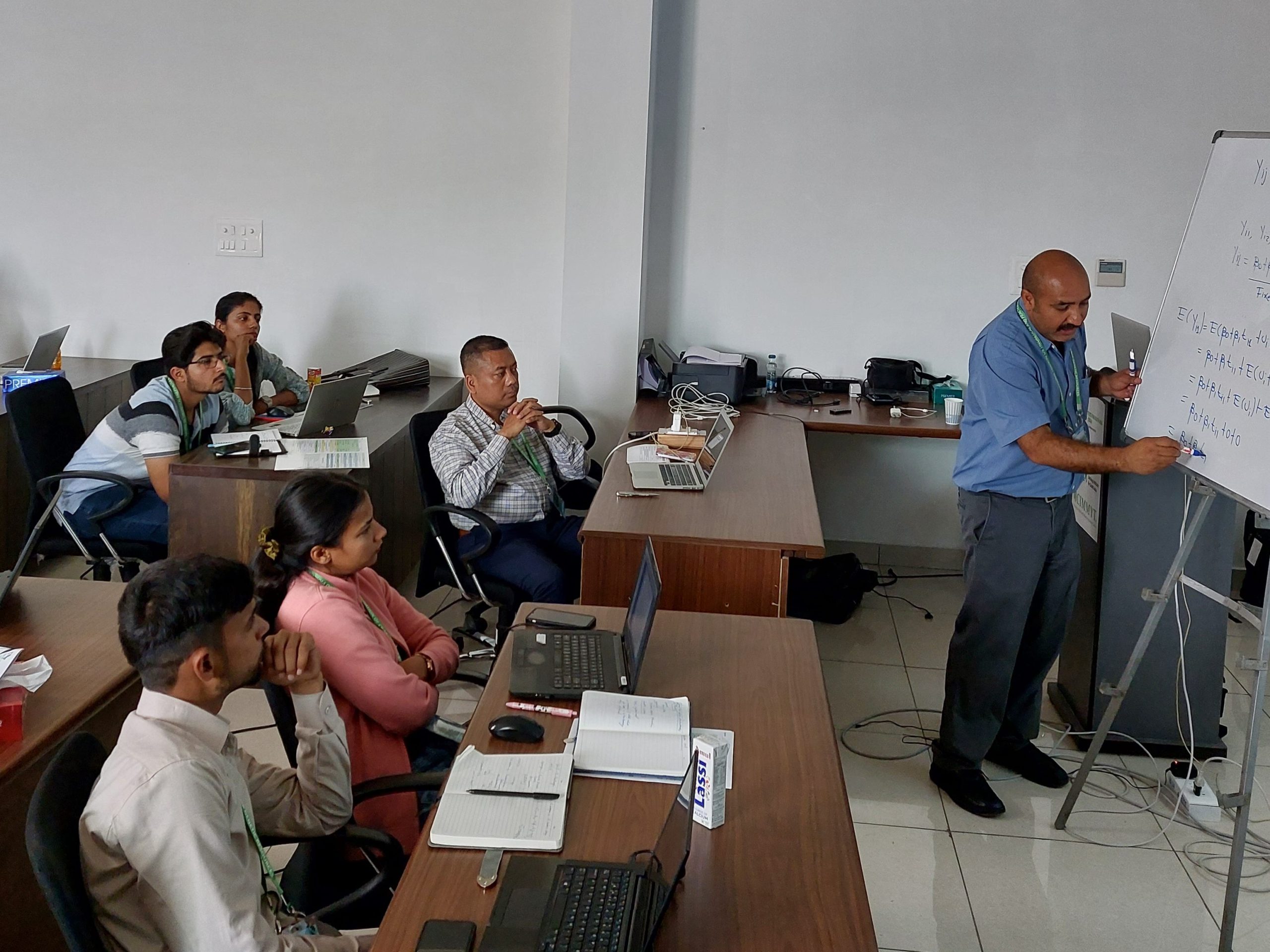 To take the vast knowledge and experience of NBPGR and BISA to a big group of scientists, an international training on "Theoretical and practical aspects of Genomic Approaches for utilisation of Crop Genetic Resources" was organised by CIMMYT-BISA and ICAR-NBPGR from March 28 – March 31, 2023. Public institutions like ICAR-IIWBR-Karnal, ICAR-NBPGR New Delhi, Punjab Agricultural University, Indian Agricultural Institute, ICAR-IASRI New Delhi, SKUAST-Jammu, ARI Pune, BHU Varanasi etc participated in this three-day training program.
The training was inaugurated by the opening remarks of Dr. Arun Kumar Joshi, MD BISA and Dr. Sundeep Kumar from ICAR-NBPGR followed by the background on the success in genomic selection for crop improvement by Dr. Uttam Kumar and a keynote lecture of Dr. PK Gupta (Emeritus Professor) on Quantitative Genetics. Prof. PK Gupta shared his experience of over 50 years in quantitative genetics. Later in the day Jose Crossa, a key expert in Genomic Selection joined the training virtually from Mexico and enlightened the participants with the basic concepts of genomic selection and genetic gain in crop plants. BISA was honoured to have two distinguished key experts – Dr. Paulino Perez Rodriguez and Osval Antonio Montesinos Lopez – who developed statistical tools such as BGLR script to develop and optimize genomic prediction models. They both were present in the physical space and shared their knowledge with the participants.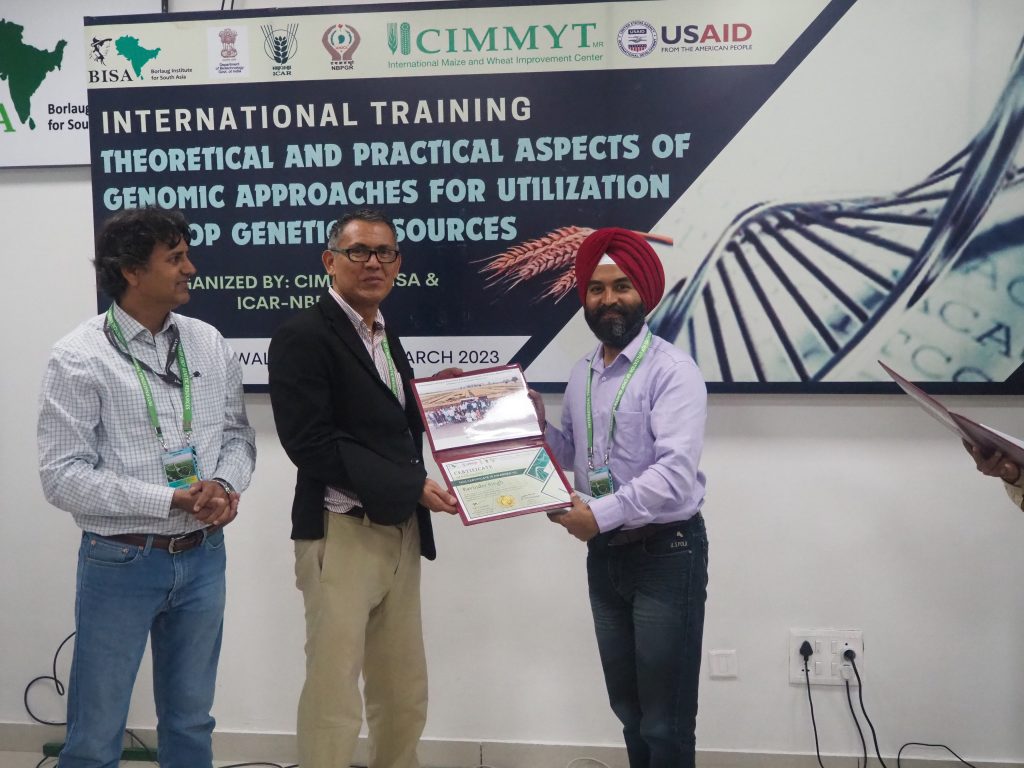 On March 31, 2023, after the final session of summary and learnings by Dr. Osval the valedictory function was organized. Feedback from all the participants was also obtained. It was concluded that the training course on genomic selection might be for 6-8 days, providing more time for the participants to practice with their own data sets. All the participants received certificates with mementoes. The training ended with a vote of thanks by Dr. Manish Vishwakarma.