Farmers' exposure visit to BISA farm in Ludhiana
By Uttam Kumar, Mahesh Maske and Richa Sharma Puri
Climate change and erratic weather patterns are making agriculture more risk-prone and challenging for smallholder farmers across the globe. Today, many crop insurance products help farmers financially and reduce the risks associated with the loss of crops during bad weather conditions. However, a more systemic plan is required to strengthen the delivery of crop insurance in India. Therefore, the Borlaug Institute for South Asia (BISA), with the support of the International Food Policy Research Institute (IFPRI), is piloting picture-based insurance (PBI) bundled with Picture Based Advisories (PBA) services in the villages of Haryana. It provides sustainable and scalable risk management solutions to the farmers in districts like Karnal, Kurukshetra, Panipat, Ambala and Yamuna Nagar. The objective is to monitor, assess and quantify the insurance loss during a crop season. It is a simple self-reporting system accessible on any smartphone as an app and helps record the image-based data to determine the level of losses in a farmer's field.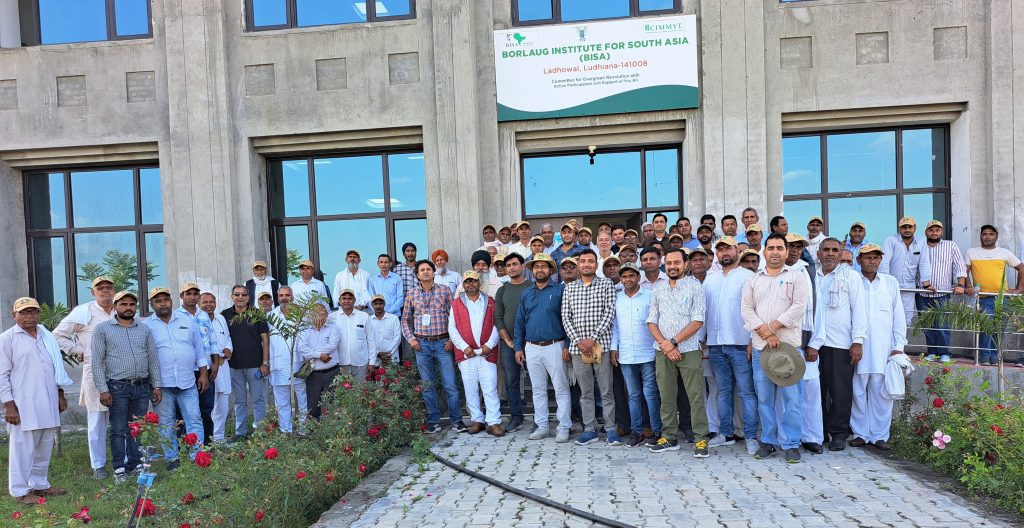 To add more value to the existing PIB program, BISA organised an exposure visit to one of its state-of-the-art farms in Ludhiana, Punjab. It invited around 100 farmers from 50 villages of Karnal, Kurukshetra, Ambala and Yamuna Nagar districts of Haryana. The visit was planned to sensitise the program farmers about the diverse and advanced technologies and best practices adopted by BISA at its research farm in collaboration with the Indian Council of Agricultural Research (ICAR) and the state government of Punjab. Spread in 550 acres in Ladhowal Ludhiana, BISA aims to harness the latest genetic, digital, and resource management technologies and use research for development approaches to invigorate the region's agriculture and food systems while enhancing productivity, resilience, livelihood, and nutrition security to meet future demands.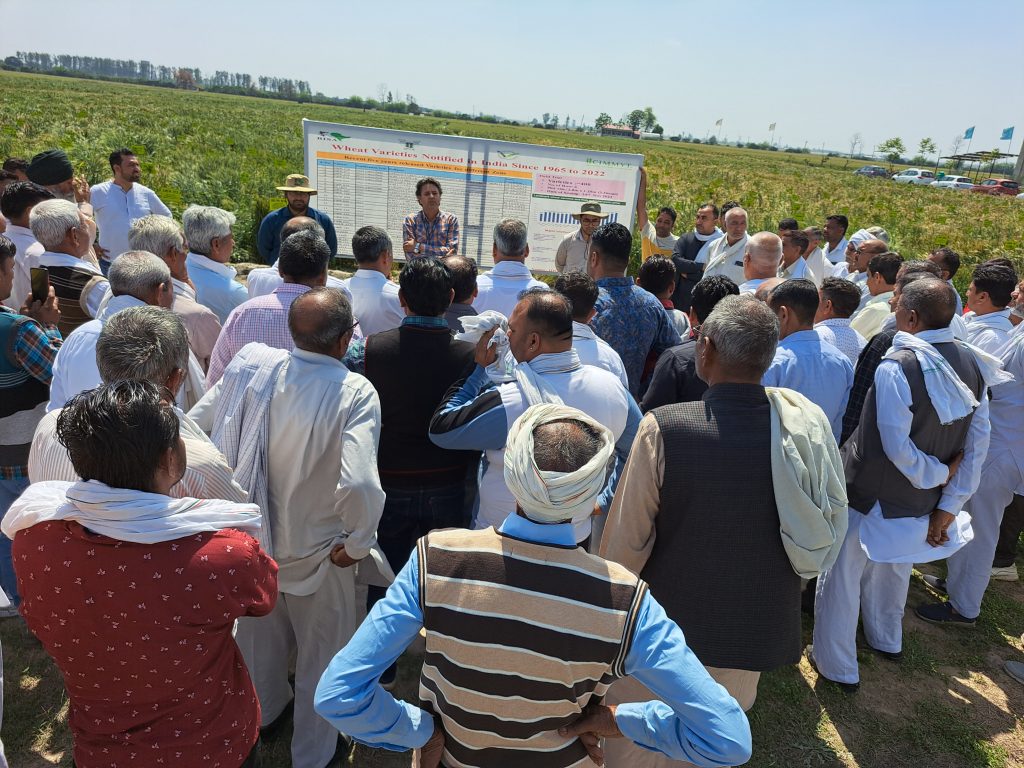 Dr. Uttam Kumar, Senior Scientist (Wheat breeder) at BISA farm in Ludhiana welcomed farmers and gave a brief talk on the vision, mission and partnerships of CIMMYT/BISA/ICAR with national agricultural research systems. Further, he explained in detail and gave relevant information on the research infrastructure and facility available at the BISA farm. Later, farmers got the opportunity to visit the various wheat trials under evaluation at the farm. They also got to know about the varietal diversity, precision agriculture, climate resilient production systems, farm topography, smart mechanization and partnerships of BISA to other institutions which supports leveraging international agricultural research.
To read more about Picture Based Insurance, please click here