Conducting technical sessions and exposure visits to increase awareness among government officials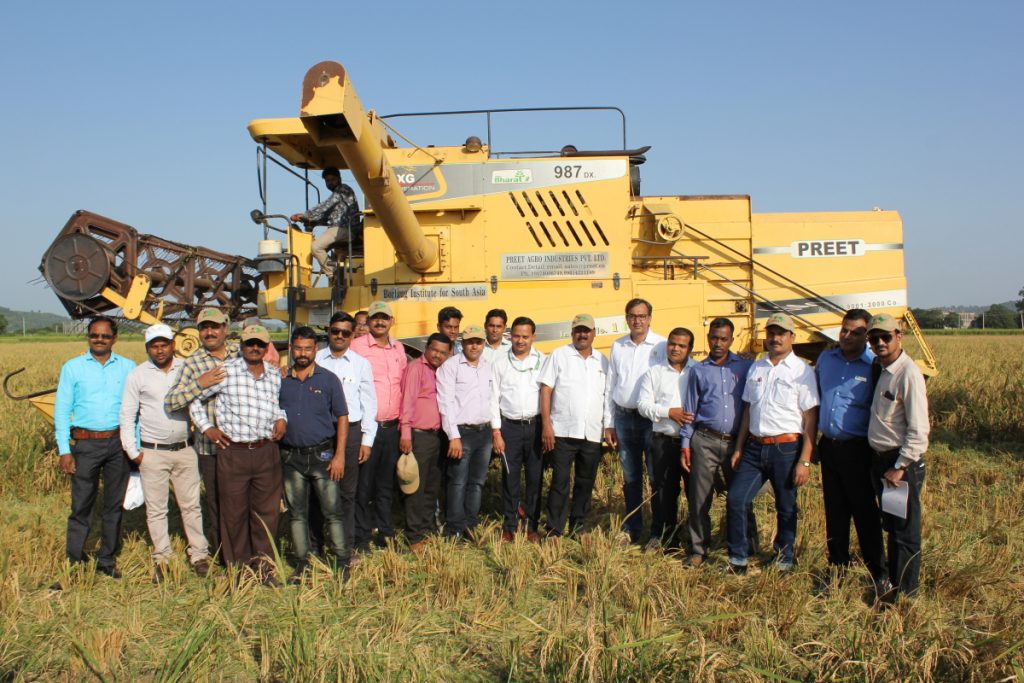 An exposure visit was conducted at the Jabalpur farm in Madhya Pradesh from 3rd to 5th October 2018 for the officials of the Maharashtra Tribal Development Department, encouraging adaptability and sustainability through scientific know-how. Government officials from three primary districts of Palghar, Gadchiroli and Pune participated over the two days visit. Methodologically separated, the training included farm visits, technical sessions, screening sessions, visit to hosting facilities and official meetings. BISA's senior farm official, Mr. Pankaj Singh conducted the sessions addressing innovation in agriculture to implemented farm practices for reduced labor, land and environmental degradation. Direct Seeded Rice (DSR), scale-appropriate mechanization, precision nutrient and water management techniques, decision tools, sensors and automation-based management systems were some of the primary adapted tools discussed and showcased in the workshop. Using climate calibrated approaches, sustainable intensification of the Cereals-Legumes-Pulses system at Jabalpur was also a major feature in the visit, helping increase soil health and fertility through crop cycling.
Focusing on conservation agriculture, one of the intermediate workshops held demonstrations on Laser Land Leveling (LLL), combine harvesters and rear-mounted turbo Happy Seeder, revising on efficient time and labor management, soil conservation, and precision nutrient management. The second day of the workshop hosted visits to partner facilities and official meetings. Bio-control and Bio-pesticide Laboratory, Business Planning & Development (BPD) Unit, Medicinal Gardens Unit, and Seed Technology Centre were some of the technical hosting facilities for BISA provided by the (JNKVV) university, led by respective department heads. The participants were provided with details on precision fertilization, bio-fertilization, entrepreneurial approaches in farming, capacity training, medicinal values and importance, and seed treatment structure. The workshop ended with the visit to the Directorate of Weed Research (DWR) Jabalpur discussing on acknowledging climate change, ways to curb climatic extremes and the importance of climate resilience in agriculture. Concluding the workshop, Maharashtra Tribal Development Department officials agreed upon precision mechanization for the tribal landscape of Maharashtra and the importance of scaling climate resilience among the tribal farmers of Maharashtra.