13th Conference on the Development of Drylands
Drylands cover over 40 percent of Earth's land area and are home to more than a third of the world's population. Though they provide ecosystem services that are crucial for global food, nutrition and water security, they are also some of the world's most vulnerable ecosystems. A majority of the people living in dryland areas live in developing countries, and with fragile natural resources, achieving food security in these areas remains challenging.
The International Dryland Development Commission (IDCC) states that the efforts towards ensuring sustainable management of natural resources in dryland areas "have to be boosted in order to optimize adaptive mechanisms and risk aversion elements for dryland communities."
Organized by IDCC and Arid Sone Research Association of India (AZAI), the 13thConference on the Development of Drylands, held in Jodhpur, India, from February 11-14, brings together national and international stakeholders to discuss sustainable dryland development under the theme "Converting Dryland Areas from Grey into Green."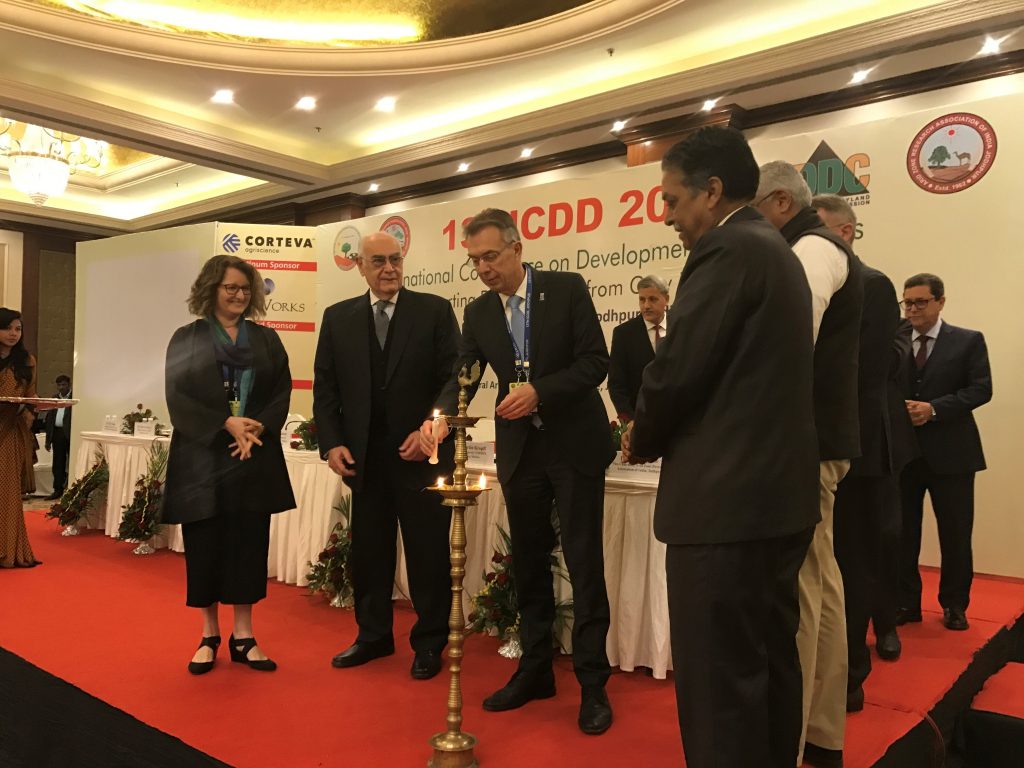 "With the release of the EAT-Lancet report, the world has come together under the umbrella of food as the answer to human and planetary health," said Martin Kropff in his welcome address. "I think that drylands, too, need such an integrated approach." He highlighted the importance of healthy and sustainable drylands for cereal production, explaining that 51 percent of the world's maize crop and 76 percent of the world's wheat crop are grown in these areas.
Over the course of the four-day conference, Kropff and other attendees will discuss a number of themes including climate change in drylands, managing land degradation and desertification, and soil health management, carbon sequestration and conservation.